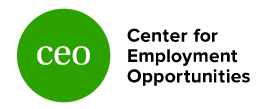 Soil2Service is pleased to announce the graduation of its first participant in the Culinary Skills Development Pre-Apprentice program, as well as open enrollment for 2021. The four-week course is a pre-apprentice program that prepares students for the Detroit Institute of Gastronomy (DIG) or a job within the Culinary Arts.
Participants can obtain two certifications from the program. The National Restaurant Association Educational Foundation (NRAEF) ServSafe Food Handler certificate verifies participants have the necessary food safety knowledge to work in restaurants. The World Food Safety Organization (WFSO) Essentials of Food Hygiene certificate verifies that participants know the global standards for best practices in food safety. Each certificate demonstrates participants have accrued vital culinary knowledge.
Under the State of Michigan Workforce innovation and Opportunity Act, the Culinary Skills Development Pre-Apprentice Course is approved by the state of Michigan as an Eligible Training Provider. This program is also an approved training program through the Michigan Rehabilitation Services (MRS).
Center for Employment Opportunities
In 2018, Soil2Service partnered with Center for Employment Opportunities (CEO) Detroit, for the pilot cohort of the Culinary Skills Development Program. CEO Detroit provides comprehensive employment services specifically to individuals who have recently returned home from prison. Anyone with a desire to work deserves the chance to rejoin the workforce.
"We are delighted to work with anybody simply trying to start their career and bring benefit to themselves and society," says Abbey.
"Soil2Service is committed to helping lift others up by incubating the next great generation of chefs in their respective community. These programs combine the ideas of appreciation and positive spirit with genuine skill to bring students to this level and ensure a successful future."
Where it Leads…
All graduates from the Culinary Skill Development program will be offered a scholarship into the Detroit Institute of Gastronomy Sous Chef Apprentice Program. In addition to the scholarship, awards currently available from Soil2Service range from $3,500 for Detroit residents, $3,000 for Michigan residents, and $2,000 for all other residents not living in Michigan, aiming to make culinary education more affordable for all.
The Detroit Institute of Gastronomy (DIG) aims to teach students the skills of a professional chef,  .  The Sous Chef Apprentice program is one of the seven globally recognized certifications built into the DIG educational program. DIG is also approved by the State of Michigan as a post-secondary educational school.
The Sous Chef Apprentice program condenses everything needed to excel into a rigorous, two-year training program, compared to roughly five years from places such as the American Culinary Federation (ACF). Apprentices from the Detroit Institute of Gastronomy train during paid on-the-job learning sections. The apprentice program is designed to ensure students will gain the appropriate skills to excel in the food industry, as well as make useful connections within the industry to provide a brighter future.
In partnership with the ACF, Pre-Apprentice graduates will also receive a one-year membership into their organization. Founded in New York City in 1929, the ACF is now the largest organization of professional chefs in North America. The organization comprises more than 14,000 members in more than 170 chapters across the United States.   host seminars and workshops as well as culinary accreditation programs for various positions. Having a membership will allow DIG graduates to build their network with renowned chefs and top industry professionals, as well as having access to ACF's workshops and literary tools for success.
Posted: February 2021